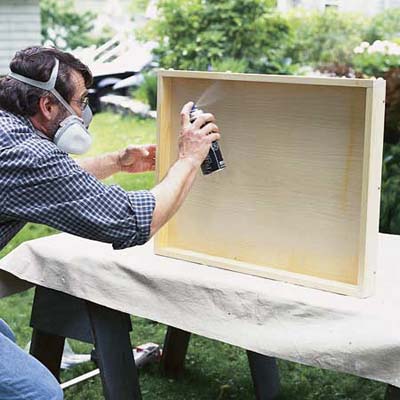 Sand the assembled shelf with 120-grit sandpaper.

Use a tack cloth or damp rag to remove all the sanding dust.

Move the shelf outdoors for finishing. Put on safety glasses and a dual-cartridge respirator. Carefully apply a thin coat of spray lacquer to the entire shelf.

Wait for the lacquer to dry — about 30 minutes — then lightly sand the shelf with 180-grit sandpaper.

Wipe off the sanding dust and apply a second lacquer coat.

Tip: When spraying lacquer, keep a clean cotton cloth handy for wiping up any drips or runs.