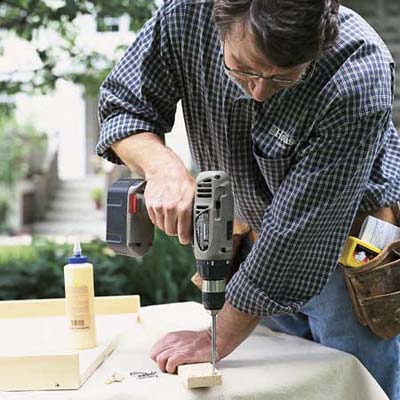 Use a
½
-inch-diameter spade bit to drill
¼
-inch-deep counterbore holes along the bottom and at the ends of the front piece, using the same pattern as you did for the back piece.
Next, clamp the front to the assembled shelf and, using the countersink bit, drill pilot holes through the counterbore holes and into the plywood and the 1x3 sides.
Now remove the clamp and glue, and screw the front to the sides and bottom using 1 5/8-inch drywall screws.