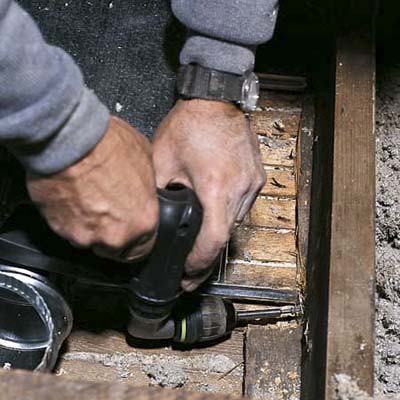 Fully extend the brackets until they come in contact with the sides of the joists.
Secure each bracket end with a single 1
½
-inch drywall screw.
Take the flexible duct that comes with the wall cap kit and slip one end over the elbow attached to the vent fan. Secure it with foil duct tape.
Feed the existing or new electrical cable through the connector, then tighten the connector screw to secure the cable.