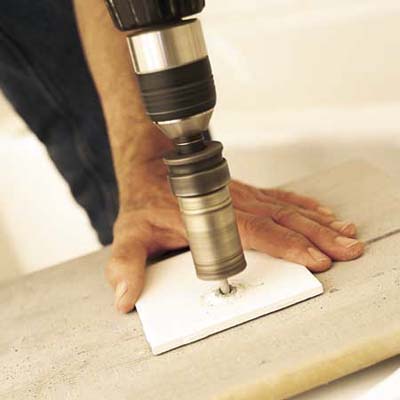 Finish setting the tiles in the other quadrants of the back wall.

Extend the horizontal layout line to the end walls, draw the plumb lines, then set the tiles for these walls using the same procedure as above.

At protruding fixtures, such as the tub and shower supply pipes or the mixer valves, you'll have to use tile nippers to carefully create notches in several tiles to fit them around the rough plumbing. Or, if the pipe or valve body falls within a single tile, drill a hole with a diamond-grit hole saw.