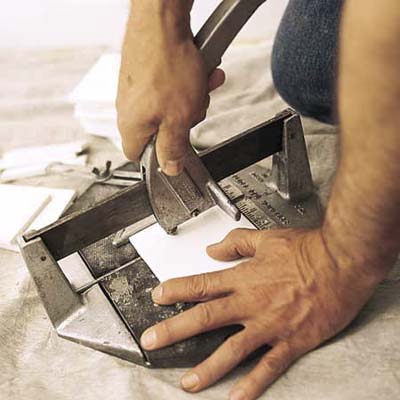 Where the tiles need to be cut to fit against a corner or ceiling, hold a full tile in place and mark where it overlaps the last full tile already on the wall.

Place the tile to be trimmed on the tile cutter so the mark lines up with the cutting wheel. Slide the cutter's adjustable fence against the edge of the tile so that you can cut the remaining tiles without marking each one. With slight downward pressure, pull the cutting wheel across the face of the tile to score the glaze. Do not score the tile twice. Press down on the handle to snap the tile in two.

Lay tiles with their cut edges against the corner or ceiling.