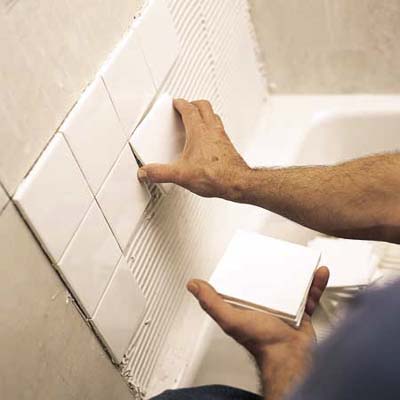 Set the first tile at the intersection of the two layout lines. Press the tile tight to the wall, making sure its edges are flush with both the horizontal and vertical lines.

Continue setting tiles in both directions along the two lines, working out toward the end wall and down to the tub in a stepped pattern.

Set only full tiles in each course.

Many tiles have small nubs on the edges to keep them evenly spaced at the proper width for grout. If your tiles aren't self-spacing, use plastic spacers to maintain consistent joints.

Tip: Make sure to leave space for caulk between the bottom course of tile and the tub.