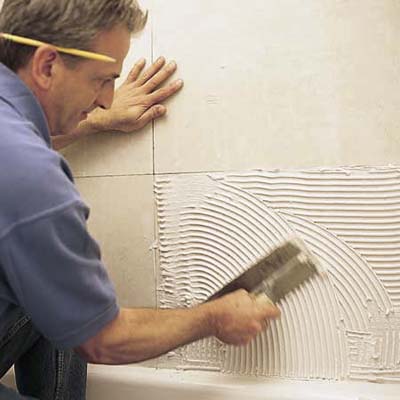 Start at the intersection of the two layout lines and spread a thick layer of tile mastic onto one quadrant of the wall with the smooth edge of a trowel.

Tile mastic has a working window of about 20 minutes, so apply it to an area no larger than 2 or 3 square feet.

Use the notched edge of the trowel to rake out the mastic and make a series of deep ridges.

Tip: If the mastic starts to lose its tackiness, or "skin over," scrape the wall clean and apply fresh mastic.