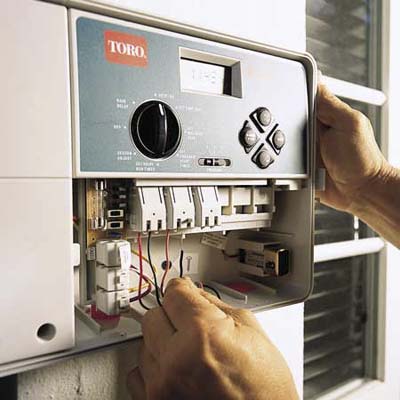 Mount the programmable timer on the house wall.

Strip the insulation from the ends of the 24-volt wires that lead from the zone valves to the timer.

Attach the wires to the timer terminals, as shown in the manufacturer's instructions.

Hire a licensed electrician to run power to the timer, if necessary.

Set the timer and run a test to make sure that each zone and all the sprinklers are operating properly.

Finally, adjust any nozzles that are spraying off course.