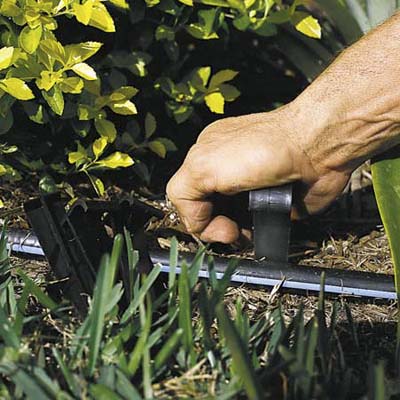 Once all the irrigation tubing is laid out, secure it with plastic ground stakes. Hook each stake over the tubing and press it into the dirt .

Space the stakes about 18 to 24 inches apart.

Note that it's often necessary to place two stakes very close together and on opposite sides of the tubing to hold it down.

To prevent the water coming out of the drip-irrigation tubing from evaporating too quickly—and to help hide the tubing—cover the area with bark mulch. Spread it at least 4 inches deep and it will also deter weeds from sprouting.