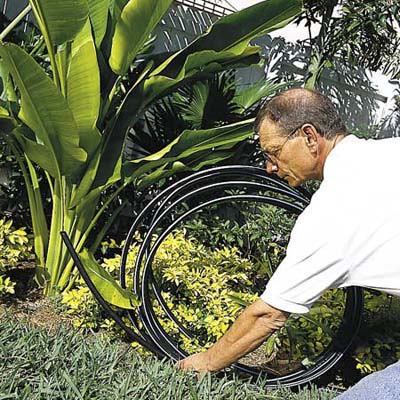 At flowerbeds and trees, connect drip-irrigation tubing to the pressure reducer and microfilter coming from the underground PVC pipes.

Roll out the tubing along the flower bed, keeping it close to the base of the plants.

Keep unwinding the spool back and forth throughout the flower bed; space the tubing 12 inches apart.

If necessary, join one length of tubing to another with a push-in coupling.

When you get to the end of the layout, cut the tubing with a utility knife if necessary, flush it with water, fold it over, and slip on an end clamp.

TIP: Set the tubing in the sun for a few hours and it will soften and be much easier to install.