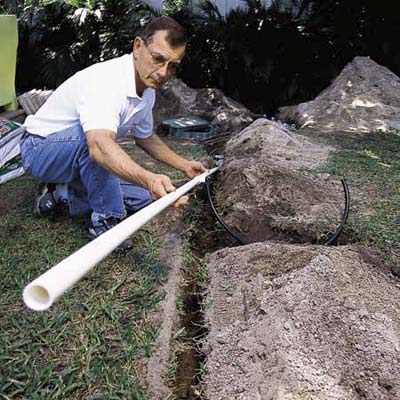 Following the plan, lay PVC pipe in all the trenches leading from the valve box. If necessary, join pipe sections with couplings and PVC cement.

Wherever a pipe branches off to a sprinkler head, splice in tee fittings, then attach a short length of flexible piping, which will connect to the sprinkler head.

Where a pipe connects to drip-irrigation tubing, attach an upturned elbow, a short vertical pipe, and a pressure reducer with a microfilter.

TIP: Save money and avoid extra trips to the home center by buying PVC fittings in multipiece contractor packs.