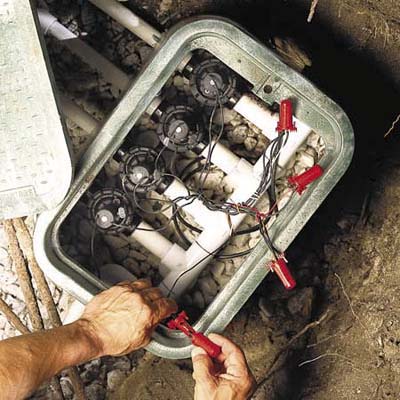 Dig a trench from the main water line to the valve box location, as indicated on your plan. At the end, dig a hole about 18 inches deep and 2 to 3 feet long.

Line the hole with 2 inches of gravel, then set the valve box into it. The box lid should be flush with the grass.

Next, following the manufacturer's directions, glue together the manifold and attach the zone valves. Set the manifold in the valve box.

Run 1-inch schedule 40 PVC pipe from the main water line to a backflow-prevention device and then connect it to the manifold.

Dig a shallow trench from the valve box to the location for the timer, according to your plan.

Lay the 24-volt underground wire in the trench and connect it to the wires leading from each valve.