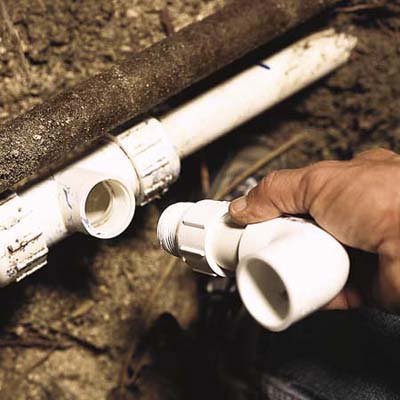 Turn off the water to the house at the meter.

Cut into the main water line and splice in a tee fitting with PVC cement and primer. If the line is copper, solder on a copper tee.

Glue a 90-degree PVC elbow onto a male PVC adapter.

Thread the adapter into the tee fitting installed on the main water line. It's okay to connect PVC to copper here.

TIP: If you are uncomfortable with this step, call in a professional plumber to tap into the main line for you.