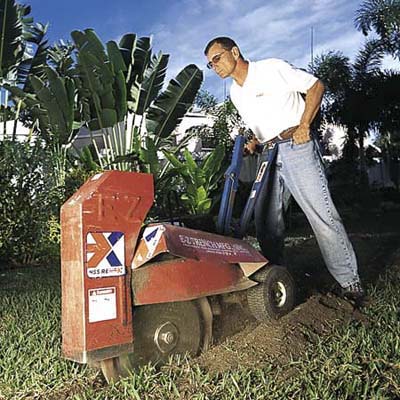 Locate the pipe for the water source that you'll be tapping into. It might be at the water meter in the basement or buried underground.

Mark the locations of all the trenches and sprinklers with wooden stakes or plastic flags.

Then use a gas-powered trenching machine to excavate the trenches to a depth of 4 to 12 inches, depending on the recommendation for your area of the country.

Tip: Most rental dealers will drop off and pick up the trenching machine for a small additional charge.