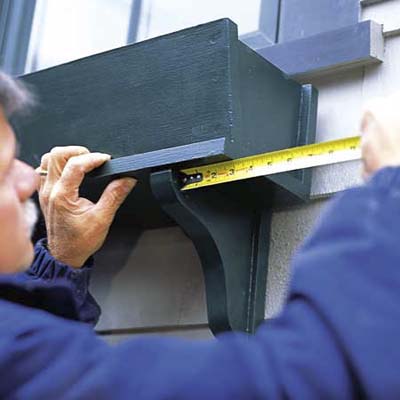 Set the empty window box on top of the two brackets. Be sure that the angled side of the box faces outward.

Center the box by measuring the overhang on the brackets (as shown).

Tip: A filled window box is surprisingly heavy; don't add the soil and plants until after the box is installed.