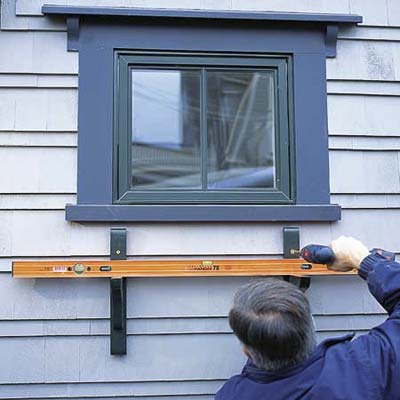 Hold the second bracket in position under the window-sill, lining it up with the window frame.

Lay a 4-foot level across the two brackets; raise or lower the second bracket until the two are level.

Drill a pilot hole and counterbore into the bracket near the bottom of the siding as in Step 2.

Attach the bracket to the house with a 3-inch decking screw, then follow the directions in Step 3 for plumbing the bracket and driving the second screw.