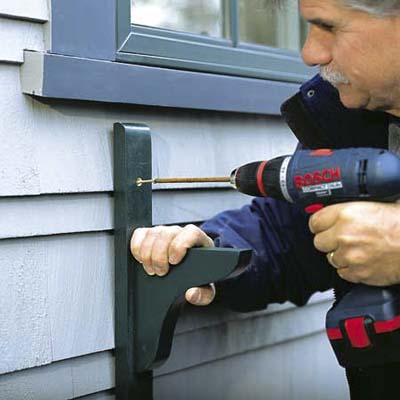 Hold the first bracket with its top on the pencil mark.

Mark the bracket for the top screw hole so it falls near the bottom of the first course of siding below the window.

Using a countersink bit on a drill, bore a pilot hole and counterbore into the bracket on the mark.

Fasten the bracket to the house with a 3-inch-long galvanized decking screw through the pilot hole.

Tip: If mounting to vinyl, aluminum, or fiber cement, bore a pilot hole through the siding as well. The screw will bite into the sheathing behind it.