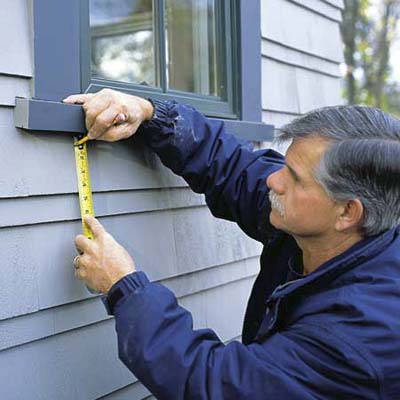 If your home has double-hung or sliding windows, measure down 1 inch from the underside of the windowsill directly below one side of the window frame and make a pencil mark to locate the top of the bracket.

For an out-swinging window, measure down 6 to 8 inches.

Tip: Have the window box and brackets handy, already painted or stained.