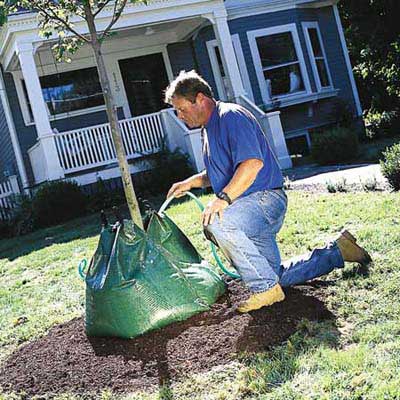 Spread 3 inches of bark mulch over the exposed dirt around the tree, but keep it away from the tree's trunk. Mulch can trap moisture and promote rot.

Loosely tie two drip-irrigation bags to the tree. Fill each with water.

Refill the irrigation bags each day, or as necessary, for six to eight weeks to give the root system enough time to become established.

Tip: If you don't use drip-irrigation bags, be sure to water the tree every day for at least six weeks.