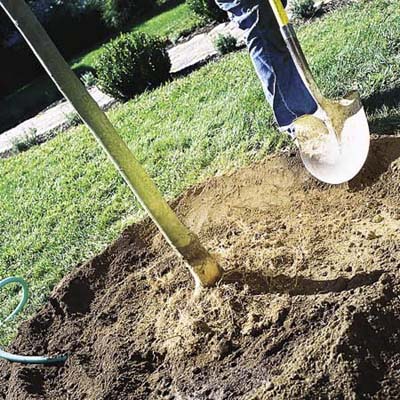 Spread superphosphate and 3-4-3 fertilizer onto the soil pile, using the amounts recommended for your size tree on the packaging, and scratch it into the soil.

Thoroughly mix up the soil, then start shoveling it into the hole. Be careful not to bury the root flare.

When the hole is full, use the blade of the shovel to form a 6-inch-high curbing around the tree.

Next, use a garden hose to fill the crater you created with water. As the water absorbs into the soil, knock down the curbing and smooth out the dirt.