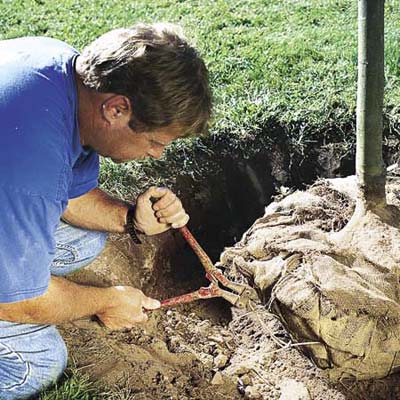 Carefully carry or roll the tree into the hole.

Stand back and view the tree as a helper slowly rotates it. Look for the tree's best face (every tree has one) and position it so the face is aimed in the most prominent direction—typically toward the street.

Remove the wire basket from the root ball with bolt cutters or metal snips.

Tip: To avoid damage, have a helper support the crown of the tree as you move it.