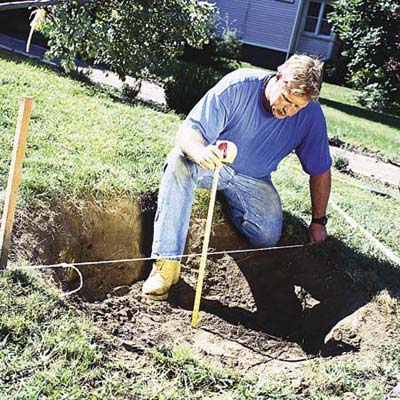 Drive a stake (or your shovel) into the ground beside the hole and tie a string to it at grass level.

Pull the string taut across the hole and measure down from it to the bottom of the hole.

If necessary, dig out more soil to reach the desired depth. Then use the shovel to scrape the bottom of the hole flat.

Dust the hole with superphosphate, which will promote a healthy root system, following the directions for your size tree on the packaging.