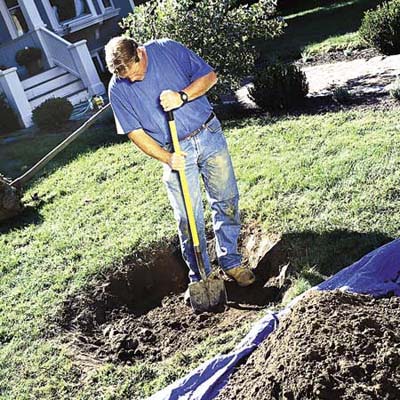 Subtract 2 inches from the height of the root ball; that's how deep to dig the hole. It's critical that you don't go any farther, since a deeper hole will bury the root flare.

Use a pointed shovel to cut through the grass all around the perimeter of the painted outline. Remove the grass and discard it or transplant it elsewhere; don't use it to backfill the hole.

Spread a plastic tarp beside the hole and shovel the soil onto the tarp, not directly onto the grass, so you can easily get it back into the hole when the time comes.