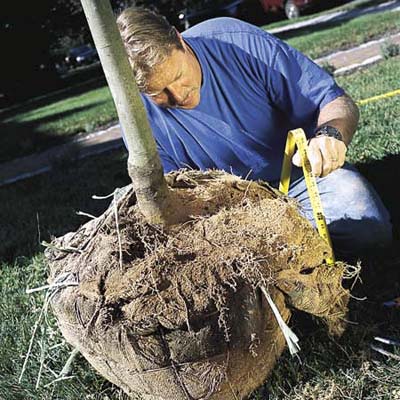 Stand the tree upright and untie the burlap from around the base of the trunk.

Use a cultivator or garden trowel to carefully remove the soil from the top of the root ball. Excavate only enough soil to expose the root flare, which is where the trunk spreads out into the individual roots.

Now, measure the height of the root ball from the ground to the top of the exposed root flare.

Tip: Don't untie the burlap beyond the root flare at this point.