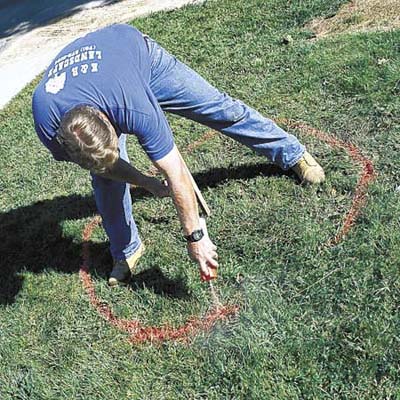 Decide where you want the tree. Stay at least 15 feet away from the house, sidewalk, driveway, and other trees. Also, watch out for overhead power lines — most shade trees will grow at least to the height of residential power lines. Drive a stake into the ground at that spot.

Measure the diameter of the tree's root ball.

Use a can of brightly colored spray paint to mark a circle around the stake that's two to three times wider in diameter than the root ball.

Tip: Use special marking paint, which has a spray nozzle that works when the can is tilted upside down.