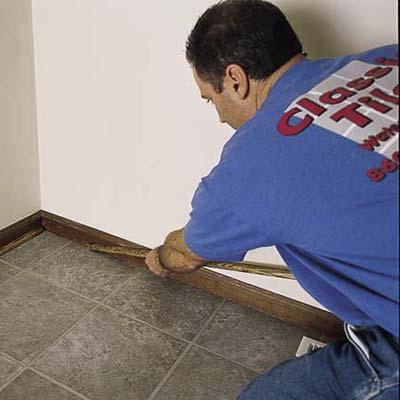 After laying all of the tile, roll the entire floor with a baker's rolling pin or J-roller. That will ensure that every tile is firmly bonded to the underlayment.
Next, conceal the gap between the tiles and the baseboard molding by replacing the old shoe molding or installing new molding (as shown).
Secure the molding with 1
½
-inch (4d) finishing nails.
Tip:
Don't wash the floor for at least five days; that gives the adhesive time to cure fully.