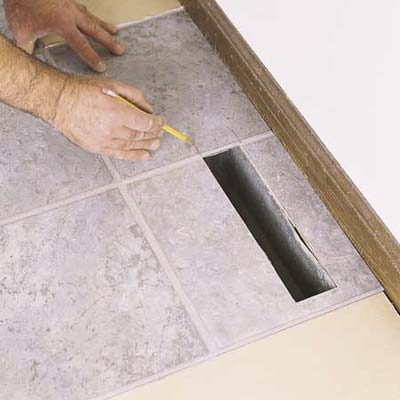 If you come to a heat register (where a duct emerges from beneath the floor), remove its grille to expose the rectangular hole.

Mark a precise cutout for the hole on the vinyl tile by laying a full tile on top of the hole, pressing it tightly to the wall and penciling where it overlaps the duct.

Use an electric heat gun to soften the tile, then cut it along the line with a utility knife (as shown).

Test-fit the tile before peeling off the backing paper.