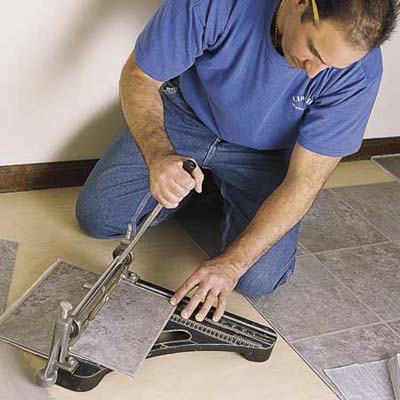 To make very clean, straight cuts quickly, consider using a vinyl tile cutter. Similar to a paper cutter, this tool is available at rental shops.

Lift the tool's handle to raise the hardened-steel blade. Slip the tile under the blade, then press down on the handle to slice the tile cleanly (as shown).

To make interior cutouts, notches, or L-shaped corner cuts, you'll need to use a utility knife, first softening the tile with a heat gun.