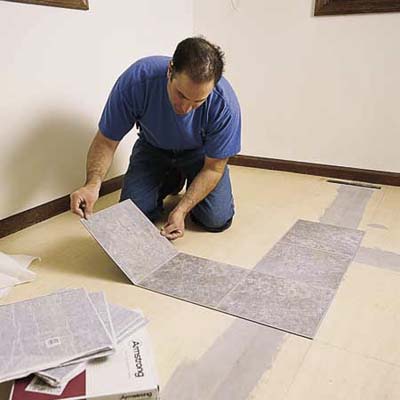 Sweep each quadrant clean.

Tile the floor one quadrant at a time, beginning at the center point.

Peel off the backing sheet from the first tile and set it into the corner formed by the intersecting chalk lines. Press the tile to the floor.

Set the rest of the tiles in the quadrant. Work out from the first tile in a step pattern, first out along the chalk lines, then filling in (as shown).

Continue until you reach the last course before the walls; then start on the next quadrant.