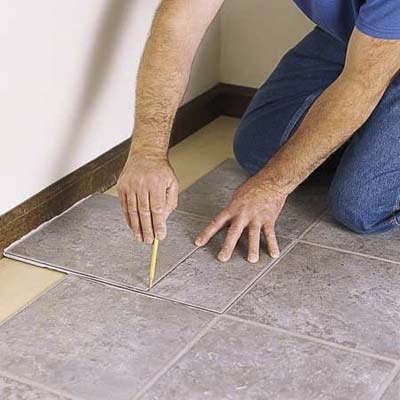 Place one full tile on top of the tile closest to the wall. Align the top tile so that its four edges line up with the already-installed tile below.

Set a second tile on top of the first and slide it up against the wall.

Draw a pencil line along the inner edge of the top tile, marking the middle tile (as shown).

Slide out the middle tile for cutting.