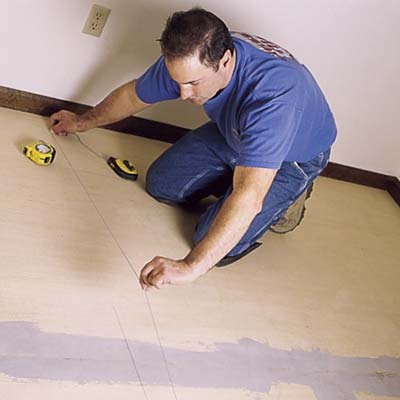 Measure the width of the room in two places and in each case mark its exact center on the floor.

Snap a wall-to-wall chalk line lined up on the marks.

Measure the chalk line and mark its center to indicate the room's center point.

Line up a framing square along the chalk line at the center point, then make a line along the square's tongue perpendicular to the chalk line. Do the same on the other side of the chalk line.

Snap a second wall-to-wall chalk line on the perpendicular lines to divide the room into quadrants (as shown).