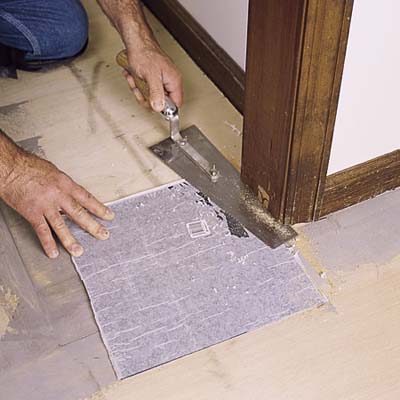 To trim down the door opening so the tiles will fit underneath, place a tile upside down in front of either door jamb to serve as a height guide.

Lay an undercut saw flat on top of the tile and carefully cut through the jamb (as shown).

Slide the tile around to the front and then cut through the casing in the same manner. Repeat these steps on the other side.