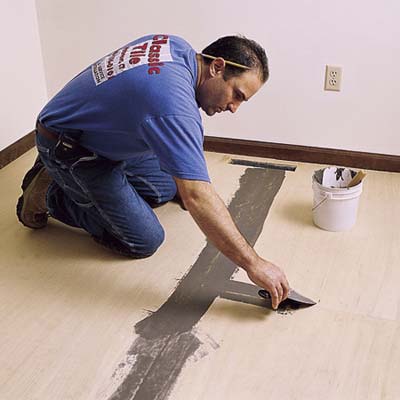 Pry up any existing shoe molding from around the perimeter of the room.
Cover the entire floor with
¼
-inch plywood underlayment secured with 1
¼
-inch (3d) underlayment nails. Make sure to stagger the joints.
Spread a thin layer of leveling compound along the plywood seams with a 6-inch drywall knife. Allow to dry completely (about 30 minutes).
Sand the seams smooth with a sanding pad with 100-grit paper.