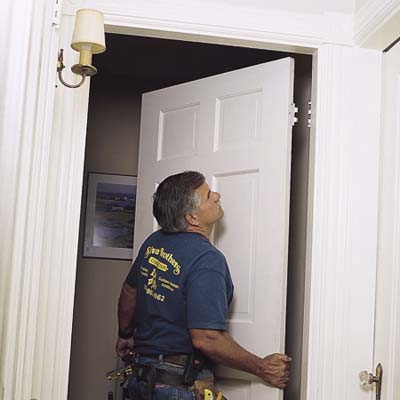 Hold the door in the opening and interlace the hinge knuckles.

Once all the hinges are aligned, have a helper insert the hinge pins.

Test the door, making sure it swings smoothly and that the latch engages the strike plate on the doorjamb. If necessary, reposition the strike plate.

Tip: If the door rattles when closed, slightly bend out the metal tab that's located inside of the strike plate.