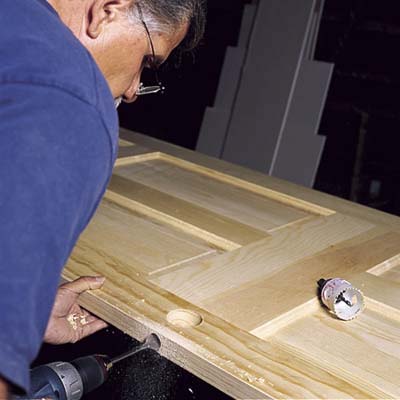 Mark where the strike-plate hole meets the door edge.
Position the template supplied with the lockset on this mark and mark for the doorknob and latch. If reusing the old lockset, take measurements from the old door.
Drill the doorknob face bore with a 2 1/8-inch hole saw. Cut the latch's edge bore with a 7/8-inch spade bit.
Paint or stain the door, as desired, and let dry.
Insert the latch assembly into the edge bore and trace around it with a utility knife. Chisel out a shallow mortise inside this outline.
Screw the latch to the door, then install the doorknobs.