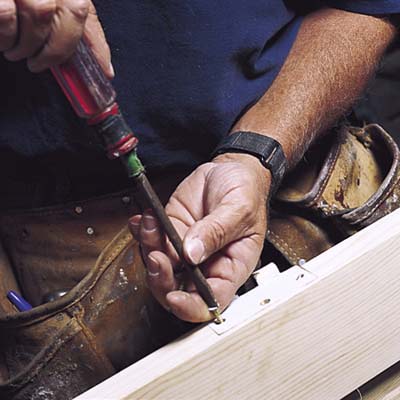 Check the depth of the hinge mortises by test-fitting a hinge leaf; it should be flush with the door edge. If necessary, use the chisel to pare away a bit more wood.

Set the hinge leaf into the mortise. Use a drill and centering bit to bore pilot holes through the screw holes.
Screw the hinge to the door.

Test-fit the door in the opening. Check that it closes without binding and that there's proper clearance (1/8 inch) between the door and frame. If not, plane the edges.

Tip: If you accidentally cut a mortise too deep, slip a thin wood or cardboard shim behind the hinge leaf.