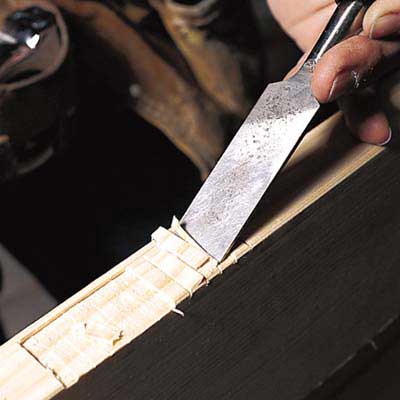 Lay a protective pad on the floor and stand the new door on edge, with the hinge layouts facing up.

Next, chisel out for the hinges (these are called hinge mortises). Hold the chisel vertically and tap it with a hammer to outline the mortise. Then make a series of closely spaced cuts as deep as the thickness of the hinge.

Next, hold the chisel at a low angle with its beveled face flat against the wood to prevent it from digging in too deeply when completing the mortise.

Lightly tap the chisel with the hammer to chip away the waste wood a little bit at a time.