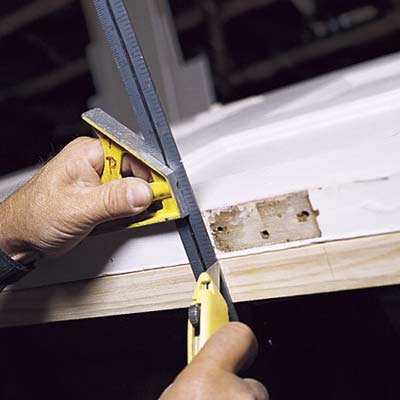 Lay the old door back on top of the new door, aligning them so that all four edges are flush.

Line up a combination square with the old door's hinge mortises and transfer their locations to the new door.

Tip: Mark the cut lines for the mortises with a utility knife; it produces a much more precise line than a pencil.