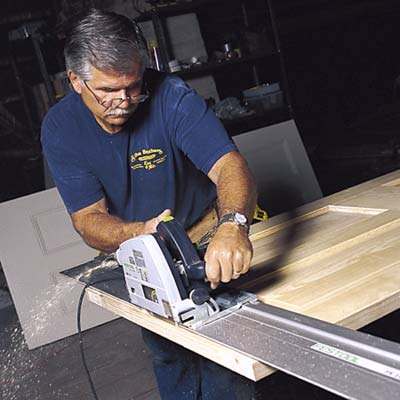 Score the pencil marks on the new door with a sharp utility knife and straightedge to help prevent the wood from splintering when you cut it with a circular saw.

Cut the door to the correct height using a straightedge guide and a circular saw. If you need to remove more than 1 inch, take half off the bottom of the door and half off the top.

Trim the door to width in the same manner.

Tip: If removing less than 3/16 inch, use a hand plane instead of a circular saw.