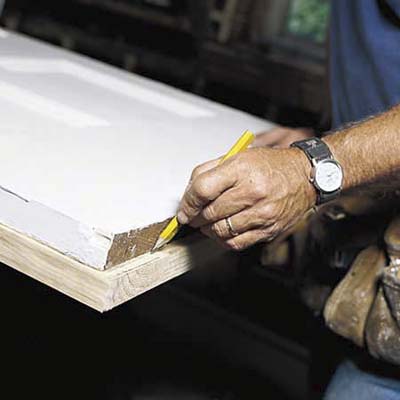 Remove the lockset (doorknob) and hinges from the old door. If reusing the lockset, note how it goes together.

Lay the new door across a pair of sawhorses and set the old door on top, aligning the top end and the lockset edge of the old door perfectly flush with the new door.

Trace around the old door with a pencil to indicate where the new door must be trimmed down to size.

Tip: Correct clearance for an installed interior door is 1/8 inch on the sides and top (to jamb) and 5/8 inch at the bottom (to flooring/carpet).