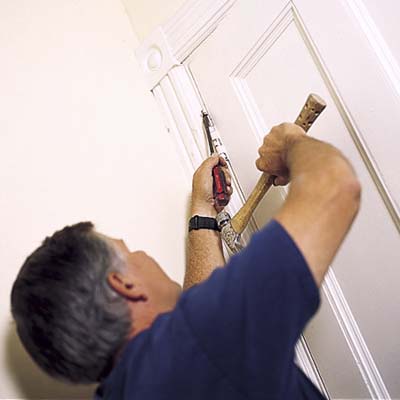 Stand on the hinge side of the door and remove the pins from the hinges. Always start at the bottom hinge and work up so the door doesn't topple over onto you.

If a pin won't come out by hand, gently tap it out with a hammer and screwdriver.

Have a helper support the door as you begin to remove the top pin.

Tip: To avoid losing the pins, drop them back into the hinge leaves on the doorjamb.