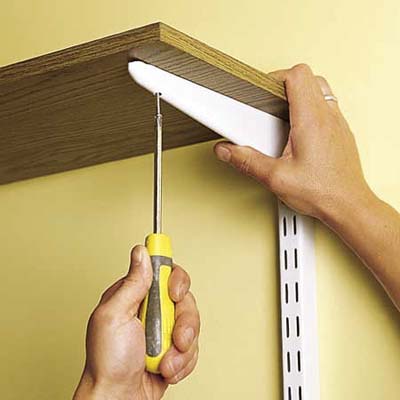 Attach the remaining pairs of brackets.
Slide the shelves onto the brackets and bore a
⅛
-inch-diameter hole through the front of the bracket at the small mounting hole. Drill about half-way through without going completely though.
While holding down the shlef, drive a 1
¼
-inch-long flathead wood screw up through the bracket and into the shelf, as shown.
Repeat this step to secure the remaining shelves.