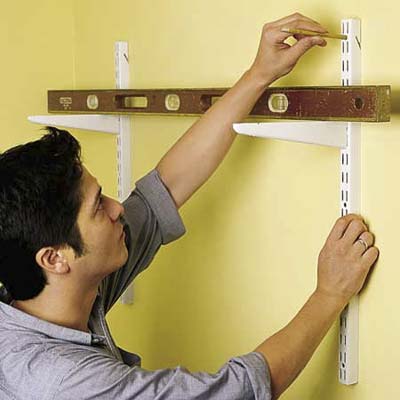 Hook a shelf bracket into each standard, at the same level.

Hold the second standard against the wall, centered on the wall stud 32 inches away. If the shelf will be holding a heavy load, use three standards, spacing them 16 inches apart.

Lay a 4-foot level across the two brackets, then raise or lower the unsecured standard until it's level with the first. Mark the top screw hole location, as shown.

Fasten the standard to the wall following Steps 3 and 4.