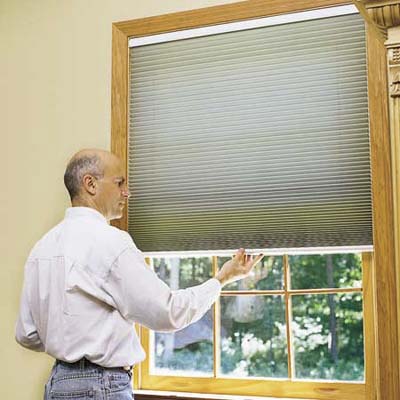 With the brace screws firmly tightened, check that the shade works properly.

Grasp the center of the bottom rail and slowly pull straight down to extend the shade all the way to the stool, or sill.

Again with your hand in the middle of the rail, push up to raise the shade. Stop at several points along the way to check that the shade remains at the desired height.

Tip: If the shade looks a bit short, leave it fully extended for a day or two until the fabric relaxes.