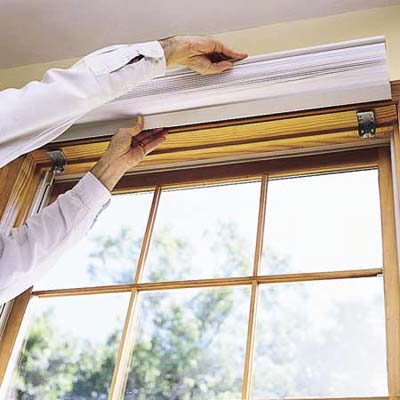 Loosen the small screws, called brace screws, on the bottom side of the mounting brackets.

Next, lift the shade up to the head jamb and hook the front edge of the shade's head rail onto the protruding lip of the two brackets.

Swing the rear of the head rail back toward the window and tighten the brace screws to lock the shade into the brackets.

TIP: When tightening the brace screws, be careful not to catch the fabric in the bracket.