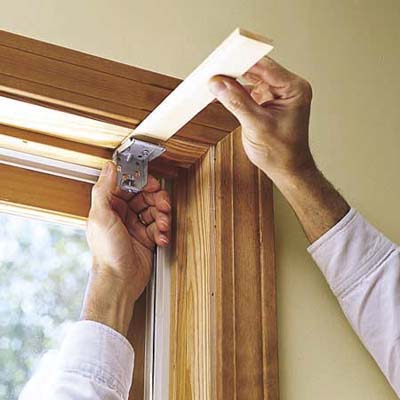 If the brackets are out of level by 1/8 inch or less, proceed to Step 7. If the distance is greater, loosen the screws on the "higher" bracket.

Slip a wood shim or pieces of thin cardboard between the bracket and head jamb.

Tighten the screws and check the brackets for level again.

Repeat if necessary, then trim off the excess shim with a utility knife.