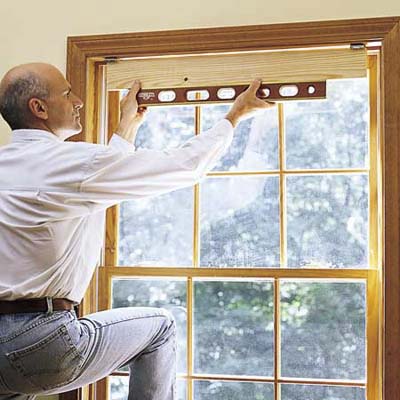 Hold a level across the two mounting brackets to see if they're level.

If your level isn't long enough to span from one bracket to the next, cut a straight-edged board to fit the opening.

Hold the board firmly across the two brackets, then place the level against the bottom edge of the board and check the bubble.