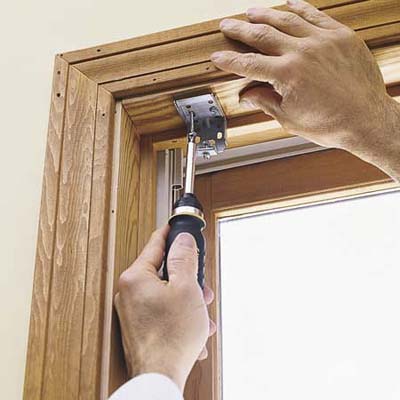 Hold the bracket in place, making sure that you align it with the screw pilot holes bored into the head jamb.

Fasten the bracket with two pan-head screws.

Install the remaining mounting brackets.

Tip: If necessary, install extension brackets to project the shade past any obstructions, such as a window handle.