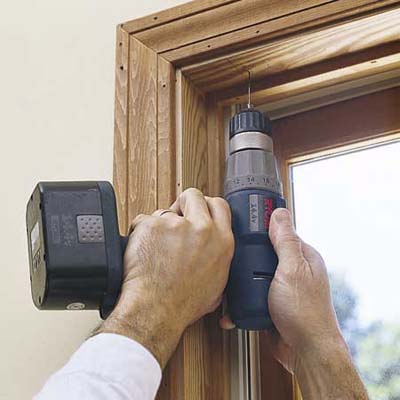 Use a drill fitted with a 1/16-inch-diameter bit to bore pilot holes at each screw location. Hold the bit perfectly straight as you bore up into the head jamb.

If drilling into a stone or concrete lintel, use a 1/4-inch-diameter masonry bit and insert a lead anchor in each hole.

Vacuum up all the sawdust you've created.

Tip: For windows greater than 44 inches wide, install a third, center bracket.