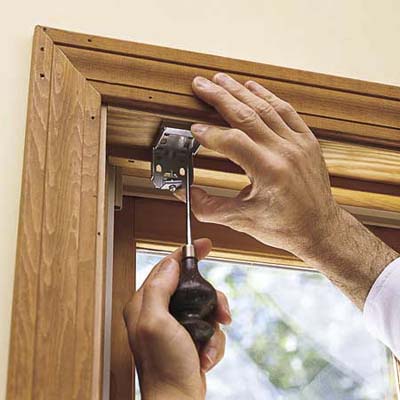 Hold one of the metal mounting brackets up against the head jamb, keeping it aligned with the 2-inch pencil line.

To ensure that the bracket is square, line up its front lip with the front edge of the head jamb.

With the bracket held firmly in place, mark two screw-mounting holes with an awl.

Repeat this procedure for the other bracket(s).